Credentials & Experience
---
Master of Economics, St.Petersburg University of Economics & Finance, St.Petersburg, Russia
RRC
CDFA
CFP
FDS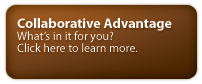 Tatiana Terekhova
---
Tatiana Terekhova is a seasoned financial advisor with over 15 years of experience in insurance, investment and banking segments of personal finance. Tatiana brings holistic vision on family money management: helps to identify immediate and long-term financial goals, minimize financial clutter and maximize wealth.
Having financially survived her own divorce in 2003-2005, Tatiana had passionately pursued the career of Divorce Financial Analyst and launched her own practice as FAIRSPLIT INC. in 2014 in Oakville, Ontario.
E-mail: tatiana@fairsplit.ca
Website: www.fairsplit.ca
Toll Free: 1-844-878-7770
Collaborative process - chance to go through divorce with less drama and pain, achieve constructive and long lasting settlement to both parties...
— Tatiana Terekhova
---
Contact this professional:
---